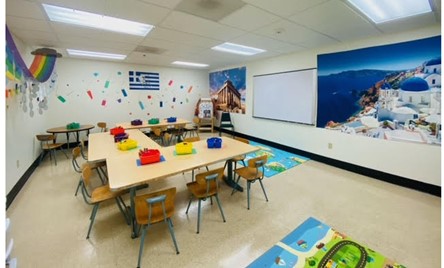 ART CLASSROOM
ABOUT GREEK SCHOOL PORTLAND
Greek School Portland is a ministry of the Greek Orthodox Cathedral of Holy Trinity, Portland, OR.

As part of this community, Greek School Portland works with Greek language educators towards asolid and multifacted program for the Greek language and culture that addresses our students' educational needs.

the Greek School's purpose is to create the context for the Greek language and heritage to grow and expand inside our Greek communiyu, and more than that, beyonsd its borders.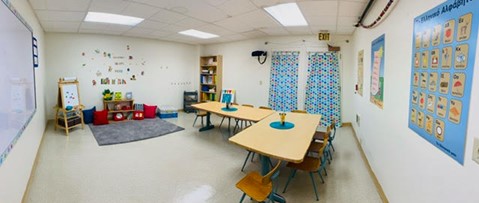 HERCULES A & ATHENA CLASSROOM
Greek School Portland is a member of the American Association of Teachers of Modern Greek. AATMG offers guidance, and makes resources available with expertise and updates on good practices in the field of Modern Greek Language Education.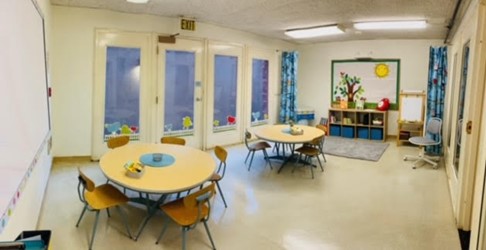 HERCULES B CLASSROOM
ELLINOMATHEIA EXAMS
Greek School Portland is the official exam center for Oregon (code#10025) for the Ellinomatheia certification, the official certificate of the Greek State for the Greek language.

Greek School offers classes and guidance towards the exams.


For more information contact us at info@greekschoolportland.com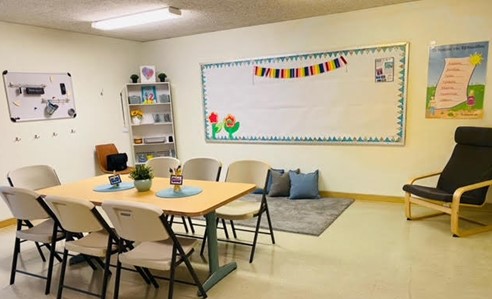 THESEUS CLASSROOM